Your patented Wired2Perform® Dynamic Growth Profile goes deeper than traditional psychometric profiles. As you learn new skills and form new interests, your profile continuously recalibrates to your evolving skills, interests, talents, and aspirations, balancing your personal growth against real-time career opportunities. Knowing where you can thrive helps you perform better every day!
See your personality and traits in minutes
Outline your skills, interests, talents, and aspirations
Share with family, friends, and connections to understand each other better
Study your report to learn useful and important findings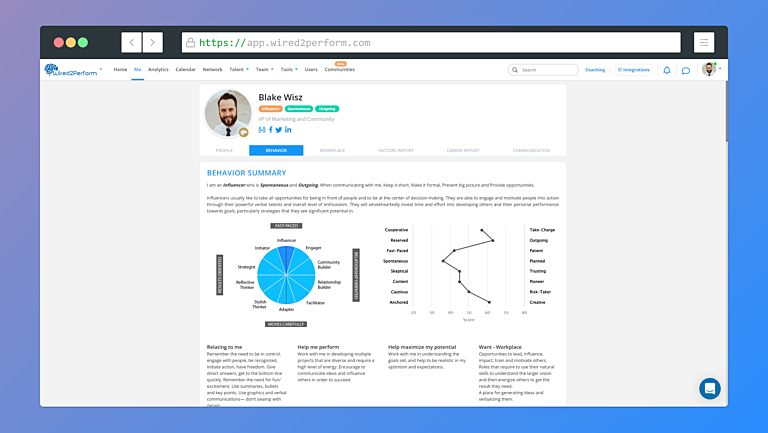 Calendar
Get down to business with a calendar that helps you save time and maximize your meetings.
Set availability to easily share meeting appointment scheduler
Collaborate and create agendas shared with attendees
Deep insights on attendees behavioral and communication Styles
Next level meeting analytics on how you spend your time

Assign tasks and take notes on the platform to cut down on follow up
Integrates with Gmail and Microsoft Office